D
on't forget to click on the
NAKED
link to see their flavors & info
Today's Food Log for Saturday, August 1, 2009
B
reakfast: (6 pts)
6 pt Naked Juice (Oh sweet
Naked
how I love thee) Feeling
"Mighty Mango"
today!
Lunch: (6 pts)
1/2
Grilled chicken on a wheat tortilla w/buffalo wing sauce, lettuce & banana peppers
3 pt.
Grilled chicken (1.5 oz.= 1.5 pts) on whole wheat tortilla (1.5 pts)(from a local convenience store)
0 pt Plain Iced Tea
3 pt McDonald's Ice Cream
Dinner:
(9.5 Pts)
1/4 lb Burger w/grilled onions & 1/2 Baked potato w/sour cream and an ice cream sandwich
5 pts 95% FF Grilled hamburger
1 pts Arnolds Sandwich Thin
1.5 pts. 1/2 baked potato
0 pt Iced Tea (sugar free)
2 pt Skinny Cow Ice Cream Sandwich
Snack: (3 pt)
2 pt Skinny Cow Ice Cream Sandwich
1 pt Vita Muffin
3 pt Cajun Egg Sammy (see
my blog
http://bevp63.blogspot.com/ for recipe!)
Total used 27.5 of 29 allotted Pts
5 or more fruits & veggies
2 of 2 "healthy"Oils
(I take Flaxseed Oil supplements now for this)
Multi-Vitamin
8+ Water/Water Equiv.
Whole Grains/High Fiber
Dairy
Exercise
(walked garage sales for a bit, not a ton of walking but @least some)
WE CAN DO THIS, TOGETHER..
see my "other" weight loss blog where we share recipes, new items to try and more inspirations!
Like this article? Twit it to your followers!
Who Else Helps me get healthy?
These are just a few......
1.
2.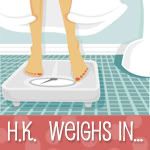 3.
BKJEN
4.
FabFatties
5.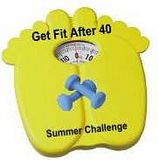 6.
7.Sean Anderson the formerly 500lb man!
Diary of A Winning Loser