S

topped and picked up a few items at Wegman's today. I really needed to get some stuff. It's not "full" groceries, but next week I'll do that. BUT I did find some neat, new options that I'll be sharing on my regular blog, along with here on the daily food blog! Stay tuned!

Today's Food Log for Wednesday, August 5, 2009
B
reakfast: (6 pts)
6 pt. Naked Juice (Blue Machine started my day for me today)
Lunch: (5 pts)
Wendy's Baked Potato w/reduced fat sour cream & iced tea
5 pt Baked potato w/sour cream
0 pt. SF Iced Tea
Snack: (5 pt)


5 pt Naked Breeze -

Watermelon Chill
*I got this cuz Wegman's NOW CARRIES NAKED JUICE!!!!!!! GO WEGMAN'S!

Dinner:
(7 Pts)
Quizno's Pesto Turkey Torpedo Sub


9 pts Pesto Turkey Torpedo Sub
(could have not had the cheese on it to save a few points but I had the extra points for it, so I went for it)
*quite filling and TONS of flavor! Definitely recommend this for a great $4 meal! Warning, it doesn't have a lot of meat 'n cheese on it (2.5 oz. turkey to be exact & 2 oz. cheese) but the pesto on it seems to really make a difference & load up on flavor!
0 pt. Sugar Free Iced Tea
Snack: (2 pt)
2 pt Chocolate Peanut Butter Skinny Cow Ice Cream Sandwich
Total used 25 of 29 allotted Pts
5 or more fruits & veggies
2 of 2 "healthy"Oils
(I take Flaxseed Oil supplements now for this)
Multi-Vitamin
8+ Water/Water Equiv.
Whole Grains/High Fiber
Dairy
Exercise
(did minimal "movement" without having my water walking available - VERY frustrating!)
WE CAN DO THIS, TOGETHER..
see my "other" weight loss blog where we share recipes, new items to try and more inspirations!
Like this article? Twit it to your followers!
Who Else Helps me get healthy?
These are just a few......
1.
2.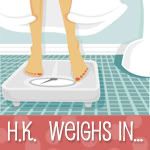 3.
BKJEN
4.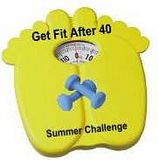 5.
6.Sean Anderson the formerly 500lb man!
Diary of A Winning Loser