N
ot sure what's in the air lately, perhaps it's the final "goodbye" to freaking PMS.. but I'm feeling so very in control. I like this feeling! Making filling, delicious choices!
D
on't forget to click on the
NAKED
link to see their flavors & info & click on the C
ajun Egg Sammy
for the recipe!
Today's Food Log for Friday, July 31 2009
B
reakfast: (6 pts)
6 pt Naked Juice (Oh sweet
Naked
how I love thee) Blue Machine
Lunch: (3 pts)
Cajun Egg Sammy
3 pt
Cajun Egg Sammy
(<--click for recipe)
0 pt Lipton White Tea w/raspberry
Dinner:
(8 Pts)
2 Hot Dogs w/Cheese & Jello Pudding Cup
4 pts 2 Light Hot Dogs (w/ketchup)
2 pts 2 lite Hot Dog buns
2 pts. 2% Cheddar Cheese slices, melted in the bun
0 pt Lipton Iced White Tea w/Raspbery
Snack: (5 pt)
2 pt Skinny Cow Ice Cream Sandwich
2 pt banana
1 pt Vita Muffin
Total used 22 of 29 allotted Pts
5 or more fruits & veggies
2 of 2 "healthy"Oils
(I take Flaxseed Oil supplements now for this)
Multi-Vitamin
8+ Water/Water Equiv.
Whole Grains/High Fiber
Dairy
not
Exercise
(Having to take a break due to chronic pain issues)
achieved
WE CAN DO THIS, TOGETHER..
see my "other" weight loss blog where we share recipes, new items to try and more inspirations!
Like this article? Twit it to your followers!
Who Else Helps me get healthy?
These are just a few......
1.
2.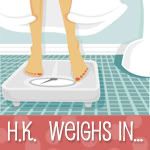 3.
BKJEN
4.
FabFatties
5.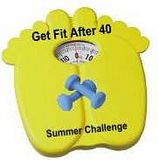 6.
7.Sean Anderson the formerly 500lb man!
Diary of A Winning Loser