I have 0.3 lbs to hit my first big goal. I'm determined and since this next weigh in will be AFTER my PMS week so hopefully I'll see the results I want!
Today's Log for Wednesday, July 29, 2009
Breakfast: (5 pts)
5 pts. Naked Juice (oh my sweet Naked Juice)
Lunch: (6 pts)
Roasted Veggie Thin Crust Pizza and Double Chocolate Chip Muffin
5 pt 1/3 of a Kashi Roasted Veggie Pizza, thin crust
1 pt. Double Chocolate Vita Muffin
0 pt Raspberry SF Drink
Snack: (1 pt)
1 pt Vita-Muffin Double Chocolate Muffin
Dinner:
(9 Pts)
Grilled Pork Chops with sauerkraut & Sweet Potato Fries
6 pt Boneless center cut, trimmed pork chops, grilled (2 -3oz. chops)
0 pt. Sauerkraut
3 pt. Sweet Potato Fries (Alexia)
Snack: (2)
2 pt Yoplait Yogurt
Total used 23 of 30 allotted Pts
5 or more fruits & veggies
2 of 2 "healthy"Oils
(I take Flaxseed Oil supplements now for this)
Multi-Vitamin
8+ Water/Water Equiv.
Whole Grains/High Fiber
Dairy
Didn't
Exercise
(didn't get to the gym, pain levels were extremely high today)
Achieve
WE CAN DO THIS, TOGETHER..
see my "other" weight loss blog where we share recipes, new items to try and more inspirations!
Like this article? Twit it to your followers!
Who Else Helps me get healthy?
These are just a few......
1.
2.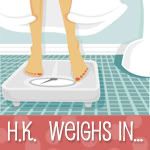 3.
BWJEN
4.
FabFatties
5.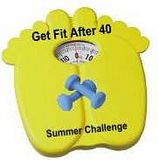 6.
7.Sean Anderson the formerly 500lb man!
Diary of A Winning Loser