Here's what ate today... I'm out of lettuce & veggies so I'm dying! Not to mention out of my bags of Alexia roasted potatoes and french fries!)

TOMORROW IS WEIGH IN!!!! I CAN'T WAIT!


Today's Log for Sunday, July 19, 2009

Breakfast: (3 pts)
4pt Special K Chocolate Protein Drink
Lunch: (5 pts)
1 pt Arnolds Sandwich Thin (toasted)
1 pt Reduced Fat Cheddar Cheese Slice
2 pt 99% FF MarketPlace Shaved Steak
1 pt Jello Cinnamon Bun pudding cup
0 pt Diet Lipton White Tea w/Raspberry
Snack: (1 pt)
1 pt Vita-Muffin Double Chocolate Muffin
Dinner:
(6 Pts)
6 pt
"Smashed Steak Potato"
0 pt. Cranberry Water
Snacks: (4)
2 pt Fiber One Bar
4 pt 1 Cup Kemp's Frozen FF Yogurt (Pomegranate Vanilla Swirl)
Total used 21 of 30 allotted Pts
NOT
5 or more fruits & veggies
(HELP! I'm out of veggies!
ACHIEVED
Didn't get this one fulfilled!)
2 of 2 "healthy"Oils
(I take Flaxseed Oil supplements now for this)
Multi-Vitamin
8+ Water/Water Equiv.
Whole Grains/High Fiber
Dairy
NOT
Exercise
(I've worked out 6 days this week, today was my day off )
ACHIEVED
WE CAN DO THIS, TOGETHER..
see my "other" weight loss blog where we share recipes, new items to try and more inspirations!
Like this article? Twit it to your followers!
Who Else Helps me get healthy?
These are just a few......
1.
2.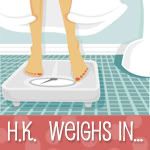 3.
BWJEN
4.
FabFatties
5.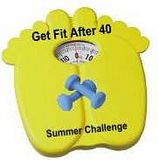 6.
7.Sean Anderson the formerly 500lb man!
Diary of A Winning Loser