At this point I have lost 39.4 lbs total. You cannot imagine how exciting that is to me, well if you're also a "Weight Watcher" too you CAN tell how exciting it is. Heck, if you struggle with weight at all you can imagine.
But with that... today I decided I needed to get back to blogging my intakes. I've been a little lax, still losing, but know that this can be detrimental to one's healthy lifestyle plan.
Today's Log for Wednesday, July 22, 2009
Breakfast: (0 pts)
Bad start... decide to stay in bed a little later (okay, an hour and a half later LOL) which meant pushing my work out time back. Had no Naked Juices to start my morning (that's like a "normal" person who has no coffee) so I just forwent the entire breakfast time. I'm not a huge fan of breakfast, which is why Naked's are so great for me. But it's NOT normal for me to not have any breakfast, just wasn't feeling it. So ended up eating my "BIG" meal at lunch, instead of dinner. Think it will work out fine.
Lunch: (9 pts)
1/4 lb Pepper Jack Cheese Burger with baked potato & sour cream
1 pt Arnolds Sandwich Thin (toasted)
1 pt Reduced Fat Pepper Jack Cheese Slice
3 pt Baked Potato
4 pt 95% FF 1/4 lb burger (Wegman's has these pre-packaged w/nutritional info on front)
0 pt Powerade Zero
0 pt FF Sour cream
Snack: (3 pt)
1 pt Vita-Muffin Double Chocolate Muffin
2 pt Yoplait Light Boston Cream Pie
Dinner:
(7 Pts)
Chicken Red Pepper Alfredo
5 pt Healthy Choice Cafe Steamers - Chicken Red Pepper Alfredo
2 pt. Skinny Cow chocolate truffle ice cream bar
Snack: (4)
4 pt 1 Cup Kemp's Frozen FF Yogurt (Pomegranate Vanilla Swirl)
Total used 23 of 30 allotted Pts
NOT
5 or more fruits & veggies
(Didn't get the full 5+)
ACHIEVED
2 of 2 "healthy"Oils
(I take Flaxseed Oil supplements now for this)
Multi-Vitamin
8+ Water/Water Equiv.
Whole Grains/High Fiber
Dairy
Exercise
(Did a FULL run, in the pool, for 1 mile. Had a crappy day, dealt with it by major workout as opposed to major "Eating" out! )
WE CAN DO THIS, TOGETHER..
see my "other" weight loss blog where we share recipes, new items to try and more inspirations!
Like this article? Twit it to your followers!
Who Else Helps me get healthy?
These are just a few......
1.
2.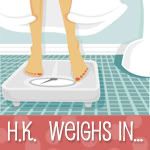 3.
BWJEN
4.
FabFatties
5.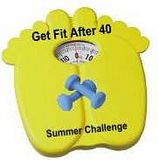 6.
7.Sean Anderson the formerly 500lb man!
Diary of A Winning Loser