Achieved my first
HUGE
goal! Celebration time... get this.. without food!? LOL
Today's Log for Thursday, July 29, 2009
Breakfast: (2 pts)
1 pt . Wegman's Lite English Muffin (toasted)
1 pt. Laughing Cow Light Cheese Wedge (spread 1/2 on each slice)
0 pt Green Tea
Lunch: (7 pts)
Grilled Cajun Chicken, Roasted Garlic & Rosemary potatoes & cauliflower
3 pt Grilled Chicken breast
2 pt Alexia Roasted Olive oil, Rosemary & Garlic Potatoes
0 pt Cauliflower added & baked w/above potatoes
2 pt Yoplait Yogurt - Boston Cream Pie
0 pt Strawberry Banana Fiber Crystal Light
Dinner:
(8 Pts)
Wegman's Turkey Sub - 7"
8 pt Wegman's Turkey Sub w/no cheese, light mayo
0 pt Organic Green Iced Tea
Snack: (2 pt)
2 pt Skinny Cow Ice Cream Sandwich
Total used 19 of 29 allotted Pts
5 or more fruits & veggies
2 of 2 "healthy"Oils
(I take Flaxseed Oil supplements now for this)
Multi-Vitamin
8+ Water/Water Equiv.
Whole Grains/High Fiber
Dairy
not
Exercise
(Having to take a break due to chronic pain issues)
achieved
WE CAN DO THIS, TOGETHER..
see my "other" weight loss blog where we share recipes, new items to try and more inspirations!
Like this article? Twit it to your followers!
Who Else Helps me get healthy?
These are just a few......
1.
2.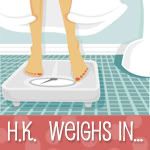 3.
BKJEN
4.
FabFatties
5.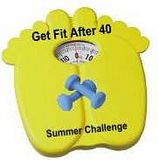 6.
7.Sean Anderson the formerly 500lb man!
Diary of A Winning Loser