This is the first time in a while I got around to actually trying to keep a daily blog of the food choices I made. So far so good. I'm down to 30 pts. to use now!

Here's what I've had so far today...(I'll update it as it changes)

Today's Log for Tuesday, July 14, 2009

Breakfast: (5 pts)
5pt Naked Juice
This is truly my fave "breakfast"... a Naked Juice is like my "coffee" in the morning. I don't get it and I'm just grumpy!
Lunch: (6 pts)
1 pt Arnolds Sandwich Thin (toasted)
1 pt Reduced Fat Cheddar Cheese Slice
3 pt Boneless, skinless grilled chicken breast
1 pt Jello caramel pudding cup
0 pt Cranberry Water
Snack: (1 pt)
1 pt Vita-Muffin Double Chocolate Muffin
Dinner:
(9 Pts)
8 pts 2 lite hot dogs on lite buns w/half slice of red. fat cheddar
1 pt jello caramel pudding cup FF
Snacks: (?)
Total used 21 of 30 allotted Pts
5 or more fruits & veggies
2 of 2 "healthy"Oils
(I take Flaxseed Oil supplements now for this)
Multi-Vitamin
8+ Water/Water Equiv.
Whole Grains/High Fiber
Dairy
Exercise
(Water Walked 3/4 of a mile today!)
WE CAN DO THIS, TOGETHER..
see my "other" weight loss blog
ONE DAY AT A TIME!
Like this article? Twit it to your followers!
Who Else Helps me get healthy?
1.
2.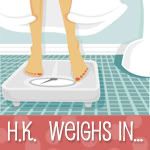 3.
BWJEN
4.
FabFatties
5.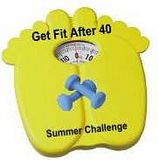 6.
7.Sean Anderson the formerly 500lb man!
Diary of A Winning Loser