I
took a bit of a break from the gym today. Not complaining because generally this "week" for me is a week of horrid, chronic pain; instead, this week ended up being so far one day of it. Great change! So today's day off is much needed & deserved. I'll chill and rest the back up in hopes that Monday I will feel well enough to get back in the swing of things & hit that pool again!

Being
on the #FFChallenge3 with my
Fab Fatties Buds has also helped me a TON this week. It's never too late to join us! Click on their link (logo) to go to their page!
Today's Food Log for Sunday, August 23, 2009
B
reakfa
s
t: (6 pts)
Naked Juice Smoothie


6pts. Naked Juice Smoothie (Mighty Mango- oh how I love thee! LOL )
Snack: (1 pt)
1 pt. Vitamuffin
Lunch: (6 pts)
1 Slice Papa John's leftover pizza
5 pts. - pizza (Papa Johns)
0 pts. Sobe Acai Fruit Punch Lifewater 0 cal.
1 pt. - Philly Swirl Bar
Dinner:
(6 Pts)
Kashi Rice/Whole Grain Pilaf & Grilled Chicken breasts w/salad


3 pts Kashi Rice Pilaf
3 pts Grilled Chicken Breasts
0 pts salad w/ff dressing
0 pt. Water
Snacks
(after dinner)
: (4 pts)
1 pt. Philly Swirl Bar
3 pts. McD's Ice Cream
Total used 23 of 29 allotted Pts
(so far) plus
0 of the 35 weekly points
Weekly Points Left:
25
5 or more fruits & veggies
2 of 2 "healthy"Oils
(I take Flaxseed Oil supplements now for this)
Multi-Vitamin
8+ Water/Water Equiv.
Whole Grains/High Fiber
Dairy
Exercise
-
(back in action with water walking/jogging & water upper body workout)
WE CAN DO THIS, TOGETHER..
see my "other" weight loss blog where we share recipes, new items to try and more inspirations!
Like this article? Twit it to your followers!
Who Else Helps me get healthy?
These are just a few......
1.
Check out the Fab Fatties Challenge #3 too!
2.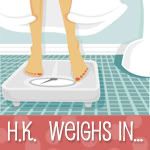 3.
BKJEN
4.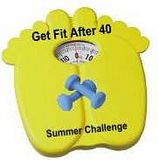 5.
6.Sean Anderson the formerly 500lb man!
Diary of A Winning Loser