I
have been running non-stop it seems for the past few days. I'm not complaining, cuz that means if I'm running and doing things I'm not down & out in a bed with my chronic pain! But WOW would I like a little break! LOL
T
hat being said, like all of us, when I'm out running non-stop I tend to ignore my hunger pangs and next thing you know I'm famished and ready to pick anything off the menu from the closest drive thru!

(SEE THURSDAYS DISASTER FOOD BLOG! LOL)
S
o, this time I decided that knowing I was going to be running I'd not only make GREAT choices but cheap ones... I had a freebie coupon for a "wrap" at a local convenience store.. used that for lunch & ate 1/2 of it. Used another BOGO coupon for Chick-Fil-A for a wrap there. End results, very point friendly & delish! PLUS I'm soooo full!
Being
on the #FFChallenge3 with my
Fab Fatties Buds has also helped me a TON this week. It's never too late to join us! Click on their link (logo) to go to their page!
Today's Food Log for Saturday, August 22, 2009
B
reakfa
s
t: (6 pts)
Naked Juice Smoothie


6pts. Naked Juice Smoothie (Mighty Mango- oh how I love thee! LOL )
Snack: (2 pt)
2 pt. Special K Fiber Bar - Chocolate Chip
Lunch: (4 pts)
1/2 of a Country Fair Buffalo Chicken Wrap on Whole Wheat
1.5 pts - 1/2 large wheat wrap
1.5 pts - 1 1/2 oz. of buffalo chicken (grilled chicken soaked in buffalo sauce)
0 pts. - lettuce
0 pts. - jalapeno peppers
0 pts. Diet White Tea - raspberry flavored
1 pt. - light Ranch dressing
Dinner:
(9 Pts)
Chick-Fil-A Spicy Grilled Chicken Wrap


6 pt. Wrap without cheese (takes off 2 pts)
3 pt. Spicy Dressing
(2 Tbls. - normally I won't use a dressing if it's that high in points, but this is WELL worth it for a change of pace)
0 pt. Water
Snacks
(after dinner)
: (4 pts)
2 pt. Special K Fiber Bar - Chocolate Almond
1 pt. Philly Swirl Bar
1 pt. Philly Swirl Bar
3 pts. McD's Ice Cream
Total used 28 of 29 allotted Pts
plus
0 of the 35 weekly points
Weekly Points Left:
25
5 or more fruits & veggies
2 of 2 "healthy"Oils
(I take Flaxseed Oil supplements now for this)
Multi-Vitamin
8+ Water/Water Equiv.
Whole Grains/High Fiber
Dairy
Exercise
-
(back in action with water walking/jogging & water upper body workout)
WE CAN DO THIS, TOGETHER..
see my "other" weight loss blog where we share recipes, new items to try and more inspirations!
Like this article? Twit it to your followers!
Who Else Helps me get healthy?
These are just a few......
1.
Check out the Fab Fatties Challenge #3 too!
2.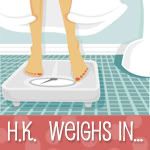 3.
BKJEN
4.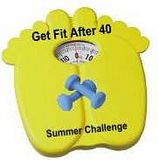 5.
6.Sean Anderson the formerly 500lb man!
Diary of A Winning Loser