F

inally, the gym re-opened and I was in HEAVEN! Worked out MAJOR
and while I'm hurting a bit it's all good. Thank GOD I'm back in action! Ok, I'm an addict, but damn proud of it now! LOL



T

his is also

"Day One"

of using the new "Supplements" (right now only samples available) for weight loss/appetite suppressant, created by 1 Healthy Chick aka Yvette. I am completely amazed at the results, even though we had the same awesome results with my oldest daughter when trying them! All natural herbal supplement that truly does help your body metabolize the food you are eating & keeps you feeling completely satiated! Honest to God I'm amazed at this. It is a WONDERFUL accompaniment to your weight loss program! More to come, I promise!

Today's Food Log for Monday, August 11, 2009
B
reakfa
s
t: (4 pts)
2 pts. 2 toasted fat free crumpets
2 pts. Yoplait Strawberry Shortcake Yogurt
Lunch: (12 pts)
KFC Bowl (no corn or cheese) - yes that's basically potatoes, chicken & gravy! LOL
12 pts KFC Bowl - no corn or cheese
*yes it's a higher point item I wouldn't choose normally but the traffic was horrible & I ended up just turning in there. Knowing the points for the bowls I went with that!
0 pt. Diet Snapple Green Tea
Snack: (1 pt)
1 pt Frozen Melon Pop
Dinner:
(6 Pts)
Bruschetta Burger on Flat Out Flip Over Bread

1 pt Boca Bruschetta Burger, grilled
1 pts Flat Out Fold over bread
4 pts Fit Smart Protein Bar
0 pt. Snapple Diet Green Tea
Snack: (1 pt)
1 pt Frozen Melon Pop
Total used 24 of 29 allotted Pts
5 or more fruits & veggies
2 of 2 "healthy"Oils
(I take Flaxseed Oil supplements now for this)
Multi-Vitamin
8+ Water/Water Equiv.
Whole Grains/High Fiber
Dairy
Exercise
YES! I'm back in business... the pool is open! LOL
WE CAN DO THIS, TOGETHER..
see my "other" weight loss blog where we share recipes, new items to try and more inspirations!
Like this article? Twit it to your followers!
Who Else Helps me get healthy?
These are just a few......
1.
2.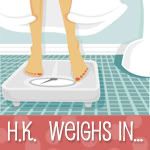 3.
BKJEN
4.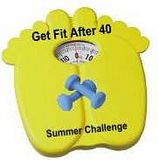 5.
6.Sean Anderson the formerly 500lb man!
Diary of A Winning Loser