T
oday, being a "lazy Sunday" I really didn't do a "scheduled" meals kinda day. I got up and made breakfast for me and 1 of the kids. The others were either gone or sleeping still.
I
f I eat like this, I tend to do more small "snacks" throughout the day, not the worse thing in the world either as it stretches out my points and my intake throughout the day.
*D
inner will be my "bigger" meal & I'll pretty much forgo lunch, supplementing healthy snacks in between when I feel a little bit of hunger.
I
t's not my favorite way to eat but I also think it kind of helps to switch it up a bit once in a while & eat several smaller "meals" throughout the day too. I do what my body is asking for, as long as it seems "healthy" & today my body's just asking for a chill day.
M
y late evening, after ending the blog for the day ended with a little "binge" eating. I did post it later under my snacks but it wasn't a feeling I liked. I felt slightly out of control & I truly was hungry for a while, until then I was just feeling out of control. Not sure if it's the change in my exercise (not truly being able to exercise for 5 days now) or what, but it's not something I'm liking.
T
omorrow I will definitely eat my 3 full meals and 2 snacks, hoping that' what triggered the slight "binge" issue. At least the binging wasn't all on "bad" food.
Today's Food Log for Sunday, August 2, 2009
B
reakfast: (5 pts)
3 pt. Cajun Egg Sammy (see
my blog
http://bevp63.blogspot.com/ for recipe!)
2 pt. banana
Snack: (3 pt)

2 pt Skinny Cow Ice Cream Sandwich
1 pt Vita Muffin
Snack: (3 pt)

1 pt Vita Muffin
2 pt Yoplait Yogurt (Boston Cream Pie)
Lunch: (0 pts)
*
see above notation
Dinner:
(9 Pts)
Gr
illed Chicken breast, Roasted Garlic & Olive Oil Couscous & Salad
6 pts 1/2 Cup Near East Couscous
3 pts Grilled Chicken Breast w/cumin & paprika
0 pts. Salad w/FF dressing
0 pt Strawberry, Orange, Banana Drink (sugar free)
Snack: (9 pt)
2 pt Skinny Cow Ice Cream Sandwich
1 pt Jello Pudding Cup
4 pt Graham Crackers (4)
2 pt Skinny Cow Ice Cream Sandwich
Total used 29 of 29 allotted Pts
5 or more fruits & veggies
2 of 2 "healthy"Oils
(I take Flaxseed Oil supplements now for this)
Multi-Vitamin
8+ Water/Water Equiv.
Whole Grains/High Fiber
Dairy
X
Exercise
(last day of not going to the gym - pain has subsided enough to go on Monday)
WE CAN DO THIS, TOGETHER..
see my "other" weight loss blog where we share recipes, new items to try and more inspirations!
Like this article? Twit it to your followers!
Who Else Helps me get healthy?
These are just a few......
1.
2.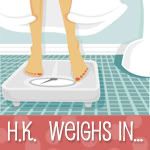 3.
BKJEN
4.
FabFatties
5.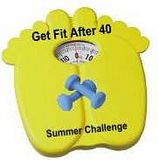 6.
7.Sean Anderson the formerly 500lb man!
Diary of A Winning Loser