Today's Log for Saturday, May 29th:
(Bad Choice Day... dined out too often, too much & chose bad items!)

Breakfast: (7 pts)
2pt Granola Bar
5pt Naked Juice (Green Machine)
Lunch: (12.5 pts)
9.5 pt Chic-Fil-A Sandwich
3 pt. Mc D's ice cream
0 pt Unsweetened Iced Tea
Dinner:
(21 Pts)
(bad choices, way too high in points and just junk food!) But I'm being HONEST!!!!
11 pt Arby's Roast Chicken Fajita on Flatbread * (I had to use the standard Roast Chicken Sandwich info to guess the points. It should be very close)
10 pt Arby's Mozzarella Sticks
0 pt SF Iced Tea
Snacks: (4)
2 pt Snack Bar (Fiber One)
2 pt Fit & Active brand ice cream sandwich
Total 44 Pts
(9 pts needed to use off the "weekly points" given)
5 or more fruits & veggies
(did not achieve)
2 "healthy"Oils
(did not achieve)
Multi-Vitamin
8+ Water/Water Equiv.
Whole Grains/High Fiber
Dairy
Exercise
(for me this is active movement above & beyond "normal" as I am physically limited right now from cancer)
- Did not achieve
Check out my other blog for recipes, ideas and fun stuff:
Using My Juicer
Who Else Helps me get healthy?
1.
2.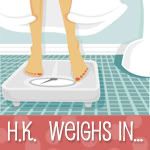 3.